Price per unit is a Shopify admin feature that is currently only available for merchants located in France or Germany.
Currently, our Envy theme has Price per unit support installed as standard to allow the Price per unit measurement to be displayed on the following pages:
Homepage

Product page
Collection page
Search page
Cart page & drawer
Collection list page
You can see an example of the functionality here: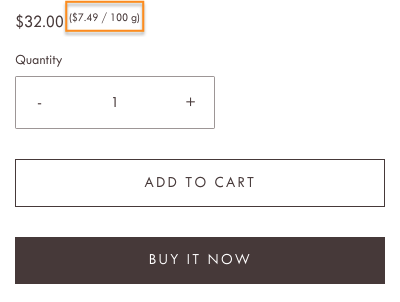 The following elements must be enabled/set for the price to show:
A store location set somewhere in France or Germany.
Show unit price for this product is enabled for the product within Products

.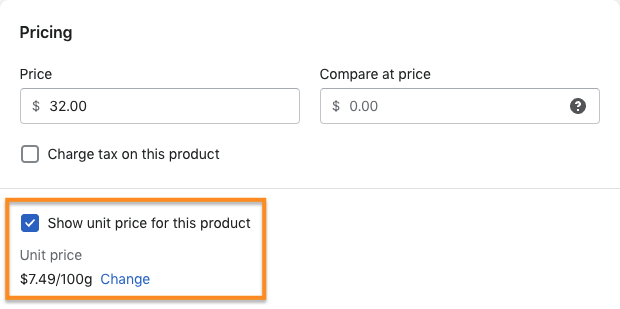 A price and measurement have been assigned, in the same space as the above.
The product has no variants enabled - you may wish to offer a product with different variants as separated products, to ensure this all appears correctly.