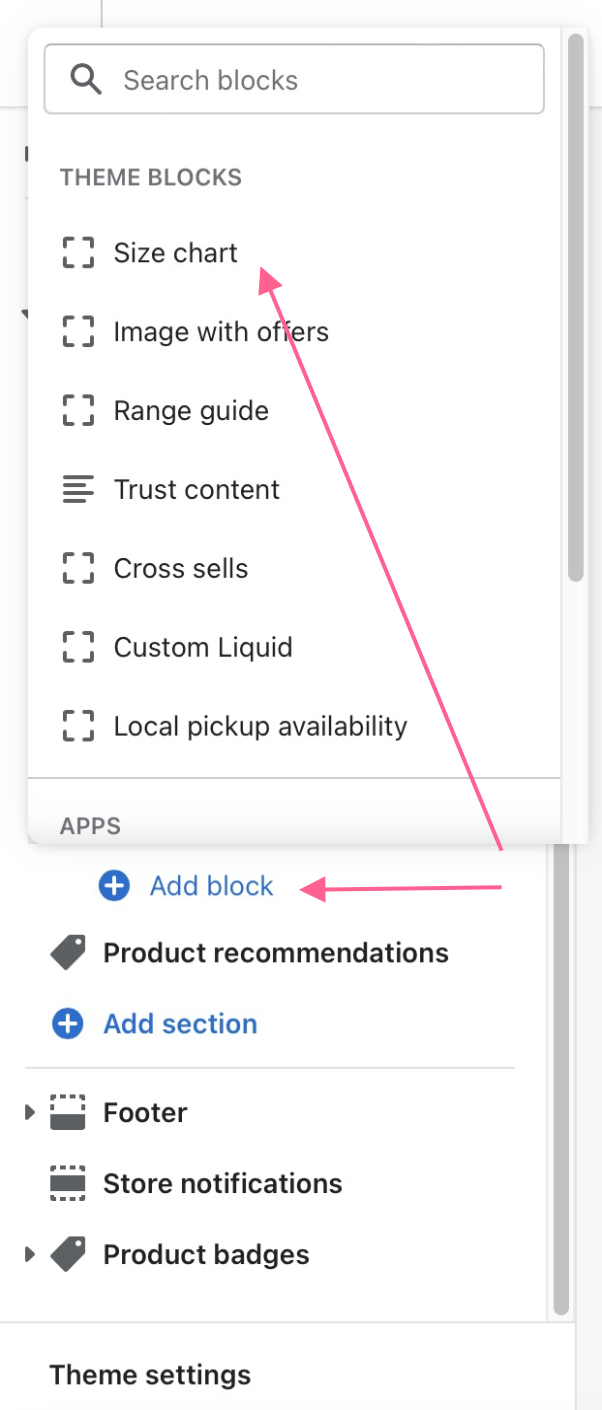 A Size guide is measurement guidance to help your customers select the best-fitting size.
On the Product page, you have the option to have a link to a size guide which will open up as a modal on the product page.
This size guide link can also be a great option to display other information about the product, such as returns instructions, color references, terms and conditions, or materials within the product.
---
Step 1: Add a Size Guide Page
You will first need to add a new page to create your size guide.
Within your Shopify admin, go to Online store > Pages.
Select Add page

.

Enter sizing information in the Content area.
Click Save.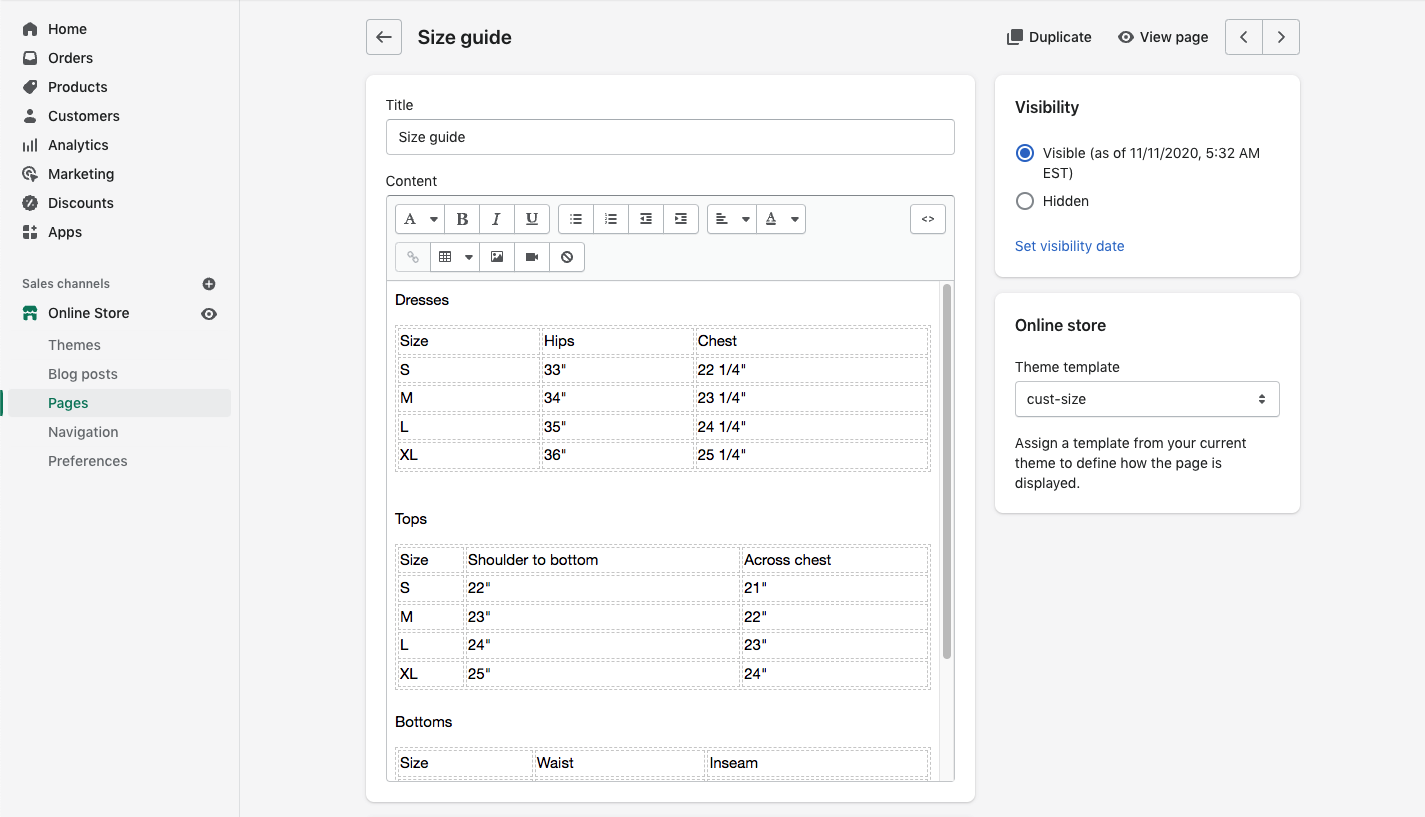 Step 2: Link Your Size Guide
Once you have your size guide page, you must link it to the product page.
Within your theme editor, add a block, and select 'Size Chart'.

Change the title of this link by typing your words of choice under Heading

.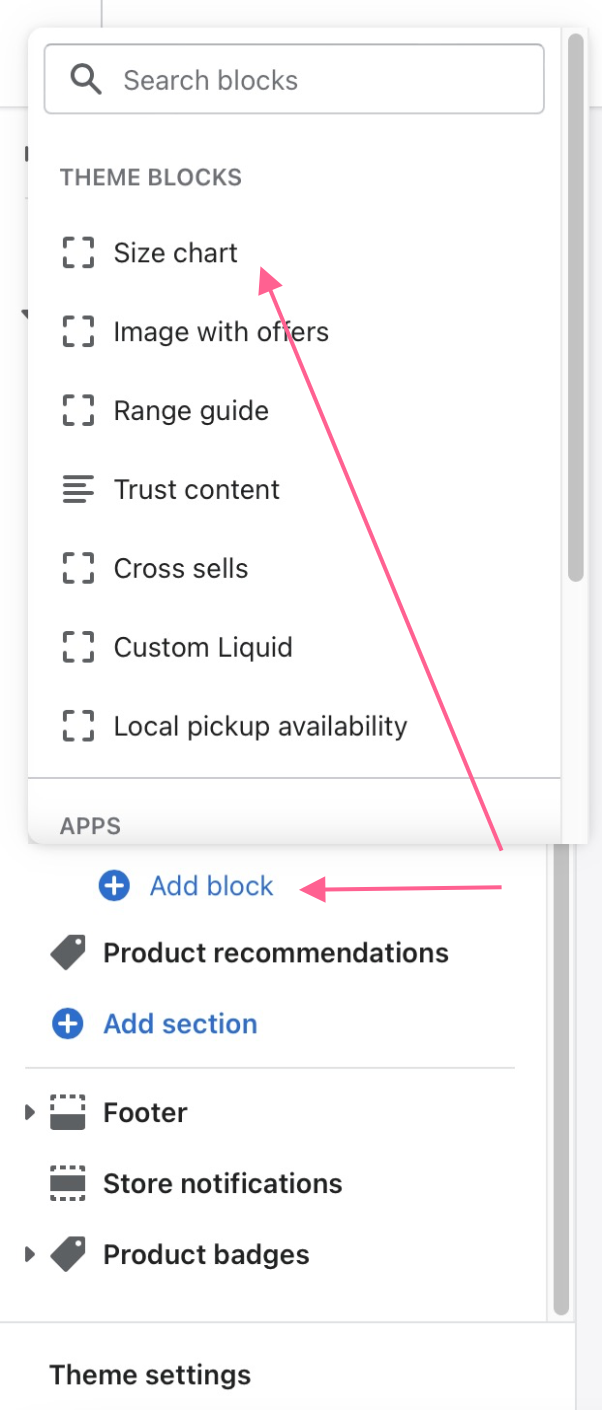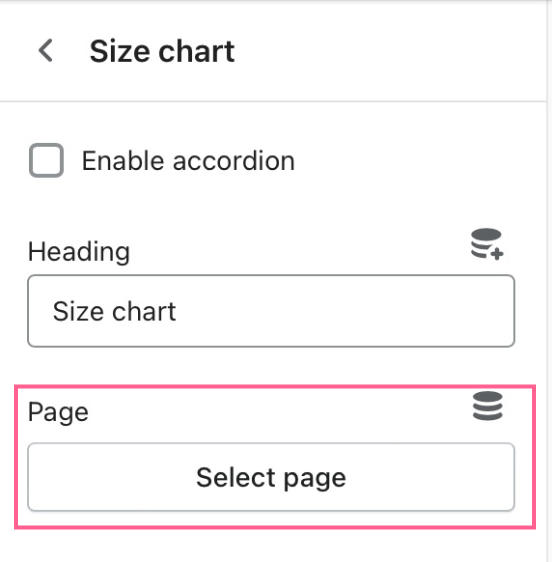 This link then appears on your product page.
When this link is clicked, a page will open to display the size guide.