Introduction - Collection filters
Filtering tools can be invaluable assets for online shoppers, enabling them to fine-tune their product searches according to their specific preferences. Common filters, such as size, color, and material, allow for a more customized and efficient shopping experience.
By using these filters, customers can quickly sift through vast product inventories, saving time and ensuring they encounter products that align with their needs.
You can easily add filters to your collections by first activating them in your theme and then using Shopify's Search & Discovery app to manage your filters. This guide will break down the steps for both parts of the process.
---
Part 1. Enabling filters in your theme
Before any filtering tools are displayed on your collection pages, you must first enable filters on your theme. To do this:
Step 1: Go to your Theme Editor.
Step 2: Click on the template selector at the top of the page, then navigate to the collection page template that you want to enable filtering on.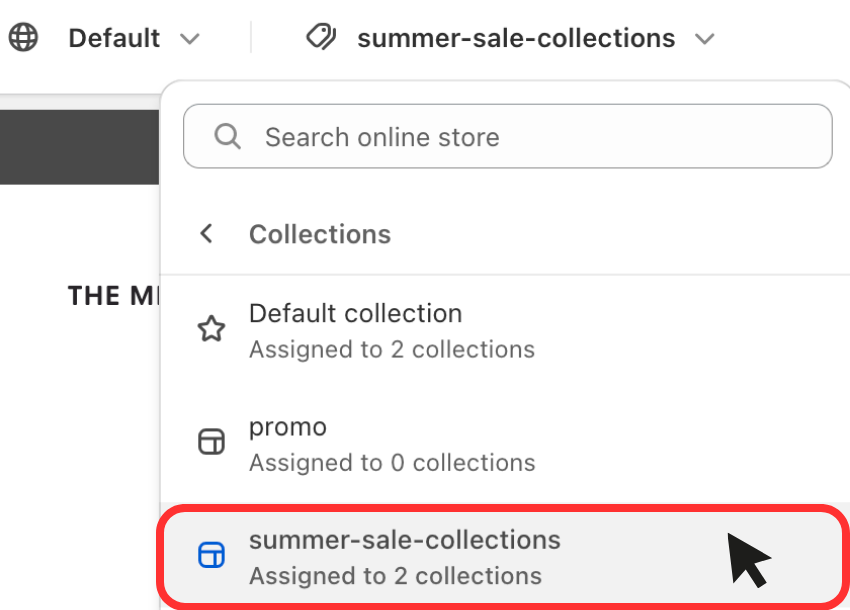 Step 3: When viewing the template, click on the Collection grid section.
Step 4: Scroll down to Collection filtering on the left-hand settings panel and activate the Enable filtering option.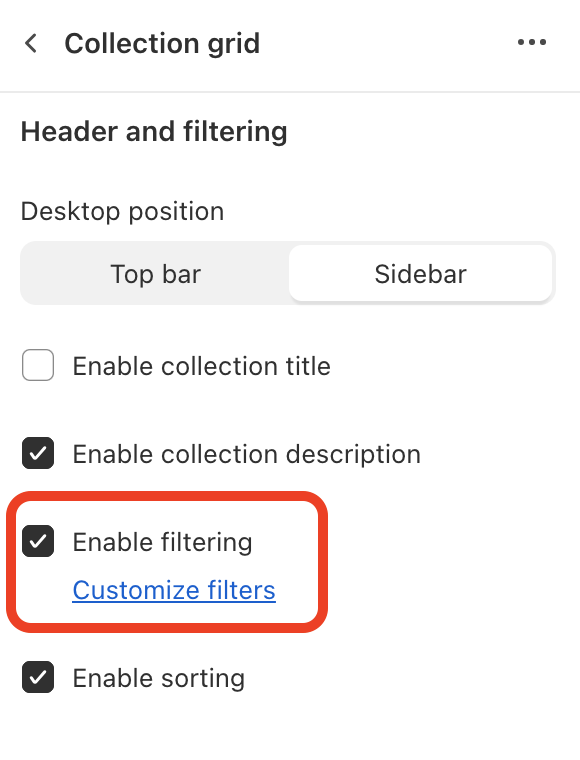 Your theme will now display basic filter options, including Availability and Price. To add more comprehensive filters, continue to Part 2.
---
Part 2. Setting up filters via Shopify admin
Now that filtering is enabled, the next step is to manage your filters. This is when you decide what options are available for customers to use. To set up your collection filters:
Step 1: Go to Online Store in your Shopify admin, then continue to Navigation.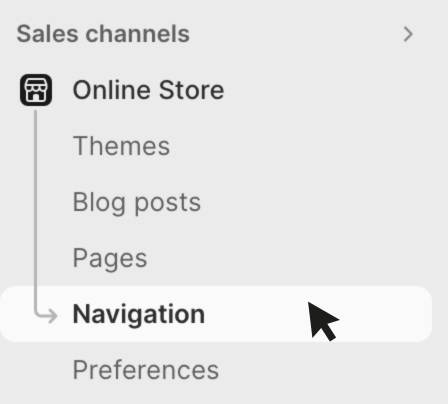 Step 2: Scroll down to Collection and search filters.
Step 3: Open the Shopify Search & Discovery app.

Step 4: In the Apps menu, click Filters. You will see that the Availability and Price filters are already active.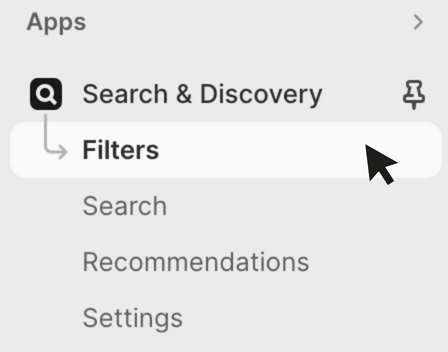 Tip: You can drag existing filters to change their order, and remove them by clicking on them and locating Remove at the bottom of the page.

Step 5: Click Add filter then select a filter type from the Source.
Step 6: Ensure the Label name is customer-friendly. This is what customers will see on your store.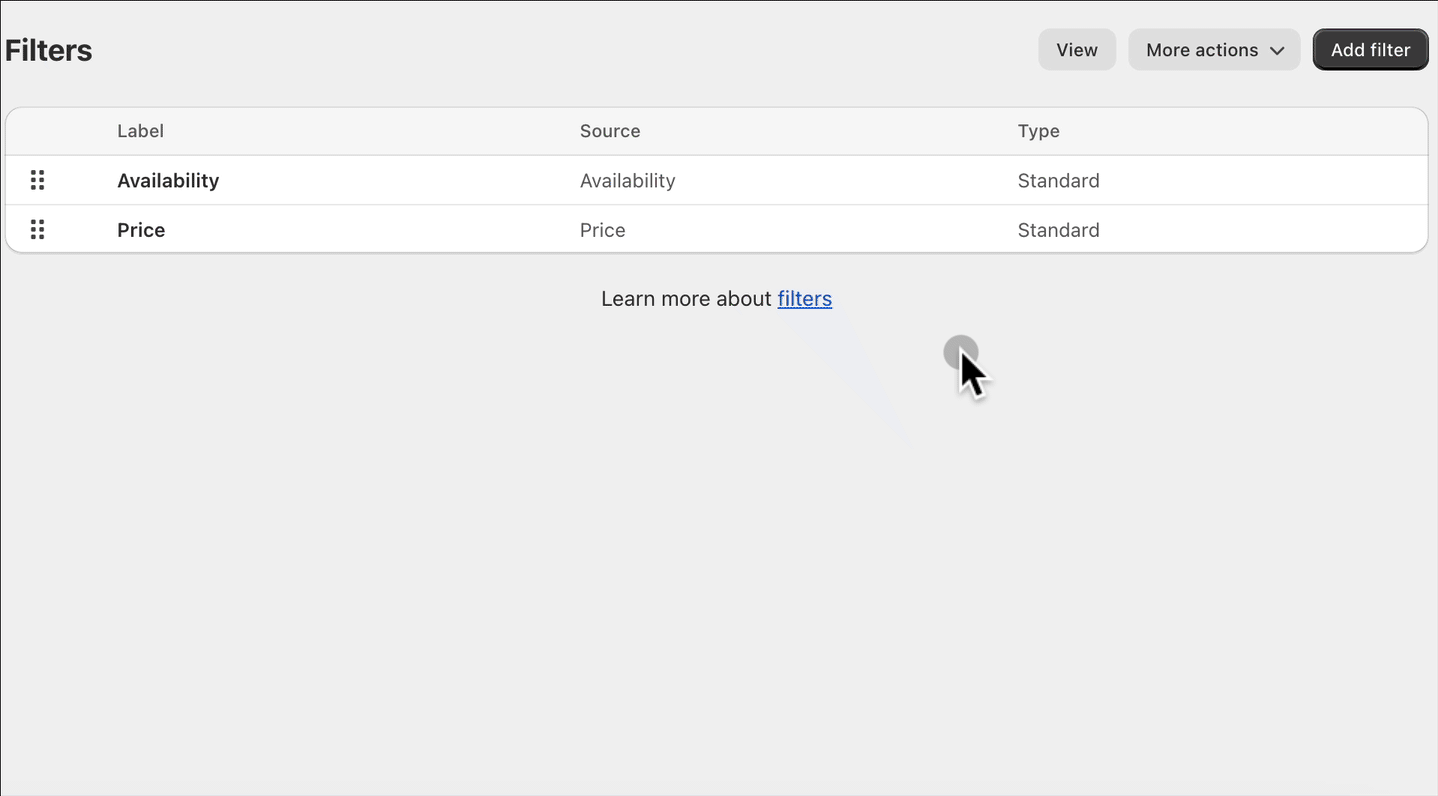 Step 7: Save your changes to create the filter. This will automatically update the filtering options on the Collection Page template. Congratulations on setting up your filters!