In your header, the Main menu is the main navigation option for your product collections and is essential for all storefronts. You can add a menu to your footer and navigation list by selecting it within the section editor.
To add a menu to your theme, the menu must first exist within your Shopify admin settings:
Within your Shopify admin, go to Sales channels > Online Store.

Click Navigation

.

Select Add menu

.

Creating a menu
On the next page, you'll build the menu that you want to display somewhere on your site. In this example, we create a footer menu with two links.
Enter a name in the Title field.
Click Add menu item.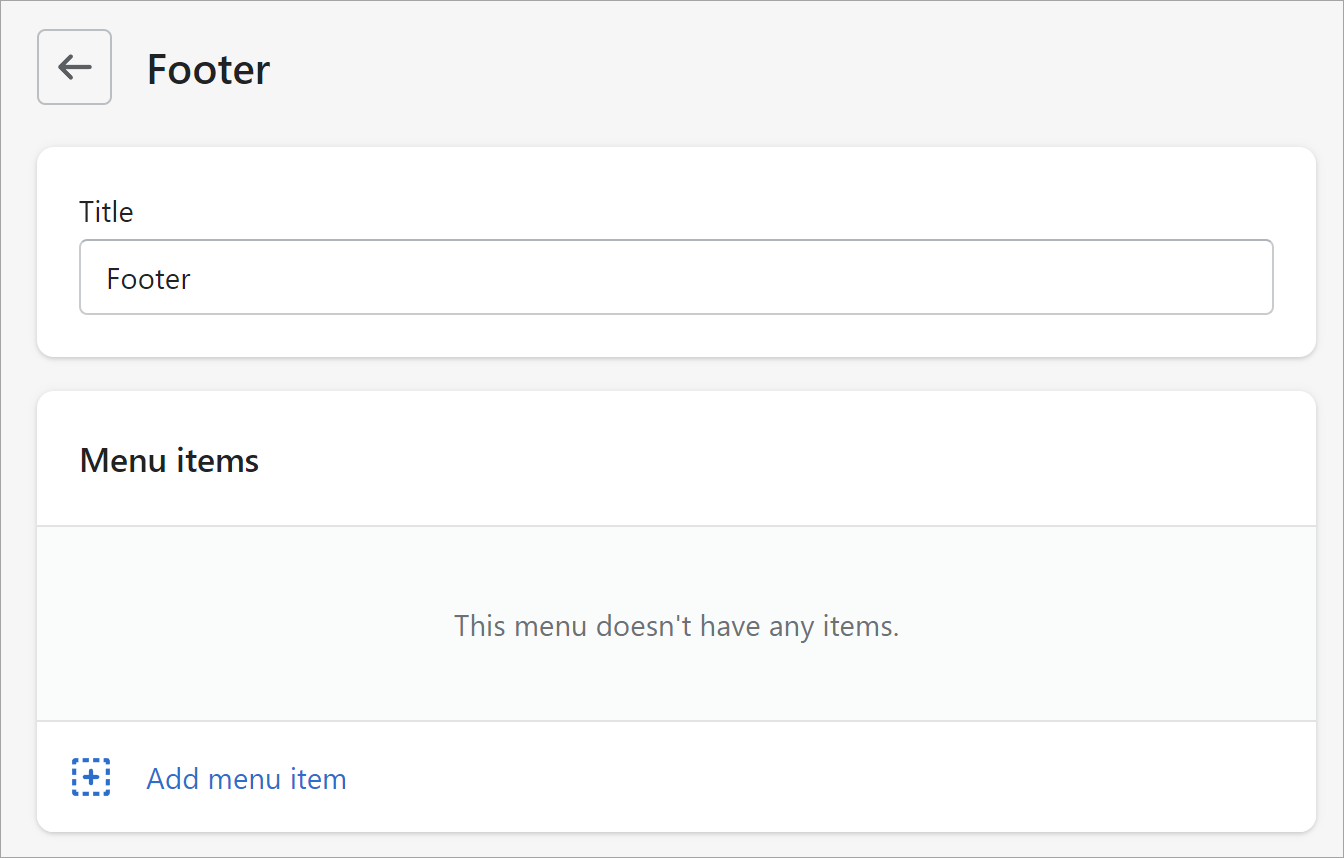 Go to the side panel and enter a label for the first menu item. We enter Refund Policy.
Click the Link field and select a link for this item. We click Policies, which expands a folder of options, and then click Refund Policy.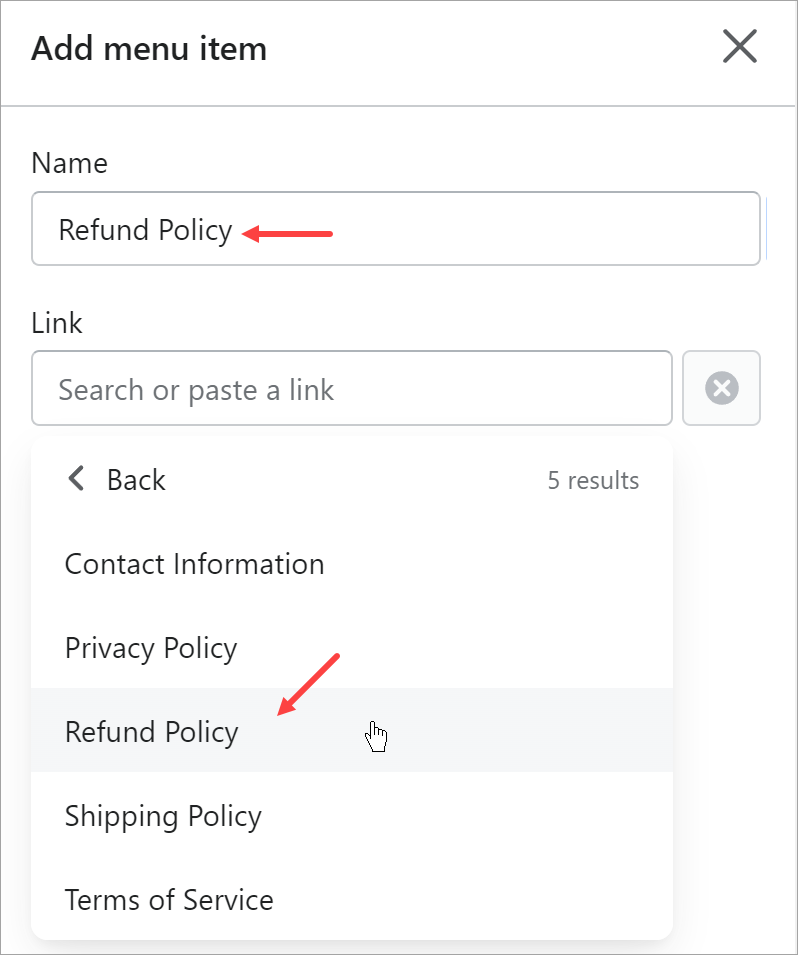 After you click Add, the theme adds the item to the menu. Repeat steps to add items. Be sure to click Save menu to keep your work.
You can always edit or update your menu. Come back to the Navigation page, click the menu name, and click the Edit button to make changes.

Now you're ready to place the new menu on your site. Go to the theme editor, open a section, and insert the menu. In our example, we open the Footer section and add a Footer menu block.