Edit a section to change the way your store appears to online visitors. Sections are easy to add, move, hide, or remove.
Adding a section
Open a template.

Go to the side panel.

Scroll down to Add section.

Locate a new section in the popup window.

Click the section to add it to the template.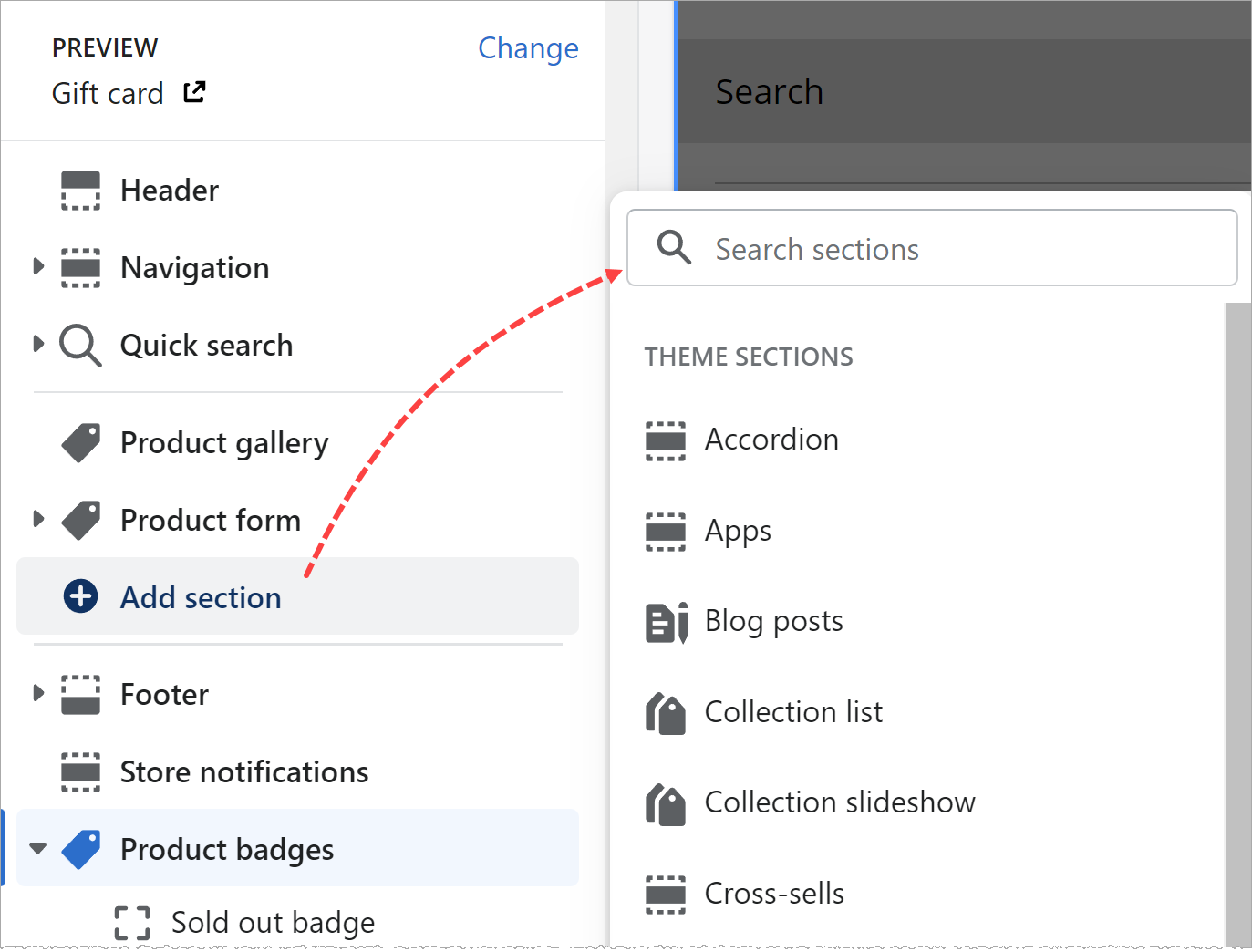 Moving a section
Click the handle of a section (or block) and drag it to a new position in the side panel.

Changing section visibility
To enable or disable visibility, go to a section in the side panel and click the eye icon. This feature lets you hide storefront content without deleting the section permanently.

Removing a section or block
Some sections are fixed permanently to a template, so it is not possible to delete them (but you maybe able to hide them if preferred). However, you can delete optional sections.
To delete an optional section or a block inside any section (permanent or optional):
Click a section or content block in the center window.

Go to the side panel on the right.

Scroll down and click Remove section.

Undo
Use the arrows at the top of the page to undo or redo a section or block change.